5- Andinobates viridis :
The green poison frog
Myers & Daly, 1976)
From Wikipedia, the free encyclopedia
The green poison frog (Andinobates viridis) is a species of frog in the family Dendrobatidae. It is endemic to the western slope of the Cordillera Occidental, Colombia.[2] Its natural habitats are primary lowland and sub-montane forests; it can also been found in good secondary forests. It is a very common frog, but its distribution in severely fragmented and it is declining. It is threatened by habitat loss (deforestation) and pollution. This species is not recorded in the international pet trade.[1]
Green poison frog
Conservation status :

Vulnerable (IUCN 3.1)[1]
Scientific classification :
Kingdom:Animalia
Phylum:Chordata
Class:Amphibia
Order:Anura
Family:Dendrobatidae
Genus:Andinobates
Species:A. viridis
Binomial name :
Andinobates viridis
(Myers & Daly, 1976)
Synonyms :
Dendrobates viridis Myers & Daly, 1976
Minyobates viridis (Myers & Daly, 1976)
Ranitomeya viridis (Myers & Daly, 1976)
Synonyms:
Ranitomeya viridis (GRANT , FROST , C ALDWELL , GAGLIARDO , HADDAD , KOK , MEANS , NOONAN , SCHARGEL & WHEELER , 2006)
Dendrobates viridis (JUNGFER , LÖTTERS & JÖRGENS , 2000)
Minyobates viridis (MYERS , 1987)
Dendrobates viridis (MYERS & DALY , 1976)
sensu FROST , 2006
English name: Green Poison Frog
Classification:
Amphibia-> Anura-> Dendrobatoidea-> Dendrobatidae-> Dendrobatinae-> Andinobates- > Andinobates viridis (M YERS & D ALY , 1976)
Group:
sensu G RANT ET AL . (2006)
Type find location of the first description
"in montane forest approximately 13 km west of Dagua (town), 850-1200 meters elevation on south-facing versant of upper Río Anchicayá drainage, Department of Valle, Colombia"
Distribution:
Colombia, in the valley of Cauca 100-1200m altitude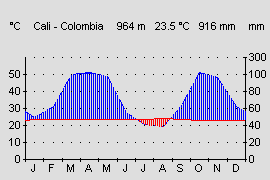 Attitude in the terrarium :
Terrarium / Facility:
Rain forest terrarium from 40x40x40cm
rain and fog plant recommended
temperatures:
23-26 ° C, lower by 3-4 ° C at night Annual
temperature fluctuation minimal (1-2 ° C)
Humidity:
70-80%, at noon to 70%, morning and evening 100% (fog)
Nutrition:
Usual small food animals Drosophila, micro-crickets, smallest wax maggots, meadow plankton and spring tails.
Young animals very small, need springtails or newly hatched crickets.
For more information about resources for the above article .. click here
Aromobatidae :
Allobatinae

Anomaloglossinae

Aromobatinae
South America Dart Frogs - Species
Dendrobatidae :